EasySolar – 1.6 kVA – 5 kVA
The EasySolar combines a MPPT Solar Charge Controller, an inverter/charger and AC distribution in one enclosure. The product is easy to install, with a minimum of wiring.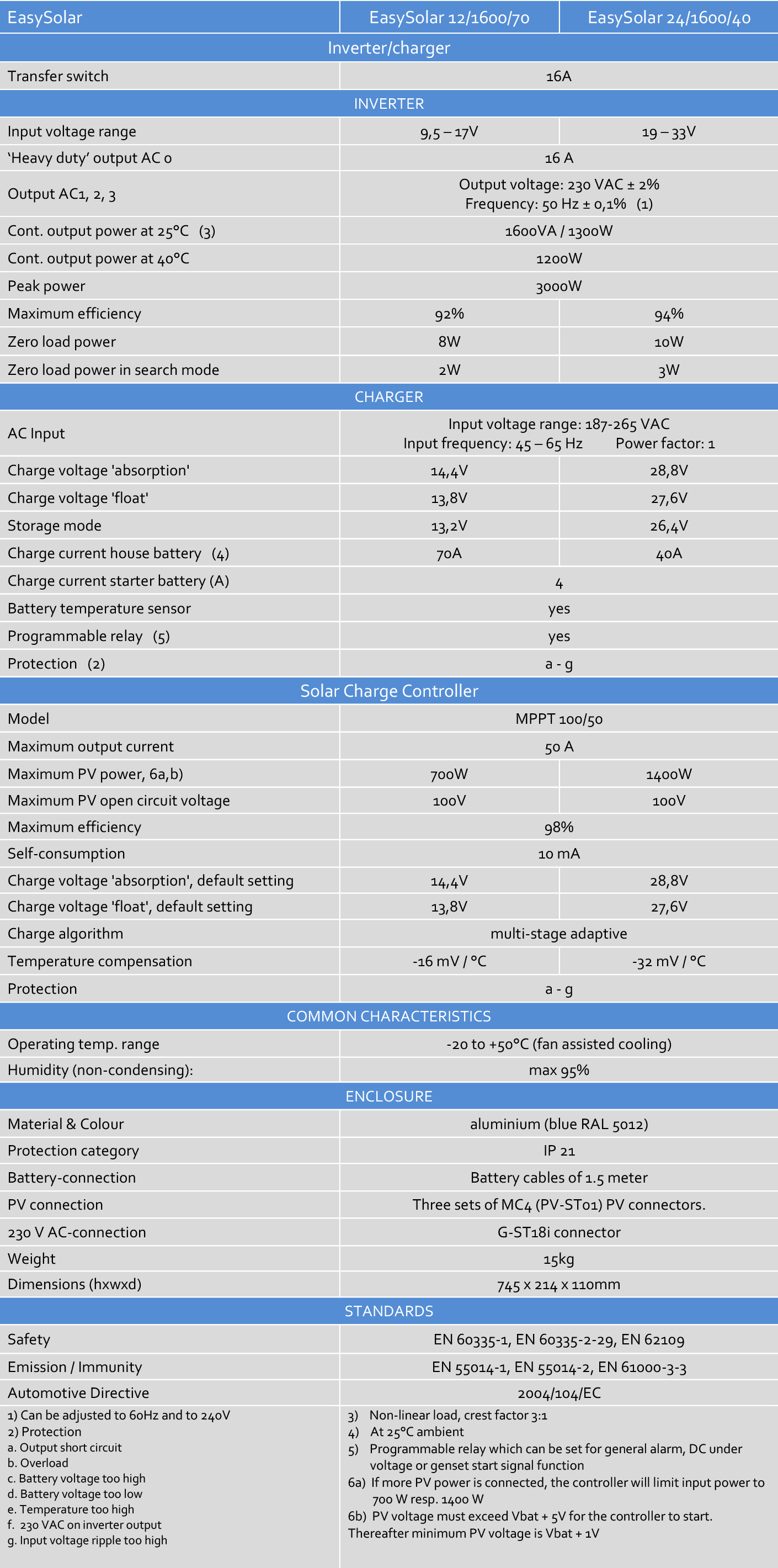 | | |
| --- | --- |
| Type | EasySolar 12V/1600VA/70-16, MPPT100/50, EasySolar 24V/1600VA/40-16, MPPT100/50, EasySolar 24V/3000VA/70-50A MPPT150V/70A, EasySolar II 48V/3000VA/35-32 MPPT 250V/70A GX, EasySolar 48V/5000VA/70-100A MPPT150V/100A |
Related Products
A solar charger gathers energy from your solar panels, and stores it in your batteries. Using the latest, fastest technology, SmartSolar maximises this energy-harvest, driving it intelligently to achieve full charge in the shortest possible time. SmartSolar maintains battery health, extending its life.