ENERGY GENERATED FROM SOLAR RESOURCES!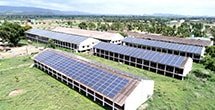 Solar Rooftop
Rooftop PV system is a photovoltaic system that has its electricity-generating solar panels mounted on the rooftop of a residential or commercial building or structure.
Solar Ground Mounted
Ground-mounted PV projects are becoming more relevant in the solar industry as project sizes get larger and the nature of projects changes from an asset held by a building owner to a pure investment.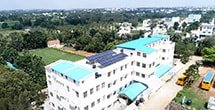 Hybrid PV Systems
Hybrid solar systems generate power in the same way as a common grid-tie solar system but use batteries to store energy for later use.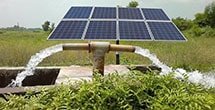 Solar PV Water Pumps
Solar-powered pump is a pump running on electricity generated by photovoltaic panels or the radiated thermal energy available from collected sunlight as opposed to grid electricity or diesel run water pumps.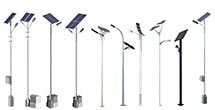 Solar Street Lights
Solar street lights are raised light sources which are powered by solar panels generally mounted on the lighting structure or integrated into the pole itself.
WELCOME TO SOLAR CORONA ENERGY
The sun powers everything that grows on Earth. Clean, safe, and infinite.A source of energy we can trust to power our world, with no harm to our planet.We at
Solar Corona Energy
see the sun as our energy of tomorrow for generations to come.We aim for the future by thinking long-term, consistently seeking harmony between our business goals and sustainable outcomes for humanity. We work to bring affordable Solar Photovoltaic energy-powered systems closer to meet needs of all energy power consumers. We have our corporate office in Bengaluru and is currently an emerging expert player in the Solar Photovoltaic industry. We strive to deliver state-of-the-art quality projects with the highest levels of technology to drive the vision of a green planet, empowering our solar energy solutions with higher affordability, enhanced efficiency,and exceptional productivity.
Why us?
We at Solar Corona Energy believe achieving sustainable growth in every process we operate in.
Solar Corona Energy benchmarks our success on the success achieved by its customers by identifying and integrating the most affordable and reliable components and techniques available while offering an unparalleled after-sales service.
It always look forward to provide seamless and hassle-free products and solutions for all systems, ensuring that performance and quality go hand-in-hand.
IT provides one stop solution for all Solar Phohotovoltaic systems.
Facilitation
Design
Engineering
Procurement
Construction
Evaluation
O & M
Testimonials
The service provided by SOLAR CORONA Energy has been excellent throughout this project. Their project delivery was well thought out and integrated seamlessly on time with professionalism and attention to detail.
Bought 25 kWp
The PV system installed by Solar Corona Energy has exceeded our expectations in terms of the electricity savings we'd originally calculated so we're really happy with how it's performing.
Having this system in place helps to ensure we can carry on making savings year-on-year, and allows us to be proud of our 'Greener Arena' status as an eco-friendly venue.
Bought 200kWp
They didn't interrupt our business, their health & safety practices were really appreciable as they had installed modules on high raised asbestos sheet sheds.
I would recommend them to any other company considering solar for their business to cut costs and reduce their carbon emissions.
Bought 500 kWp
Solar Corona Energy offered me first class service, their staff was professional and knowledgeable, disruption was minimal and the team genuinely showed an understanding and how to best meet our needs" and I have also given them Annual Maintenance Contract job.
Bought 13 kWp