Quattro – Inverter/Charger 230V 3kVA – 15kVA
244,213.00₹ – 571,799.00₹
Similar to the MultiPlus, the Quattro is also a combined inverter and charger. Additionally it can accept two AC inputs and automatically connect to the active source. Its many features include a true sine wave inverter, adaptive charging, hybrid PowerAssist technology plus multiple system integration features such as three or split phase operation and parallel operation.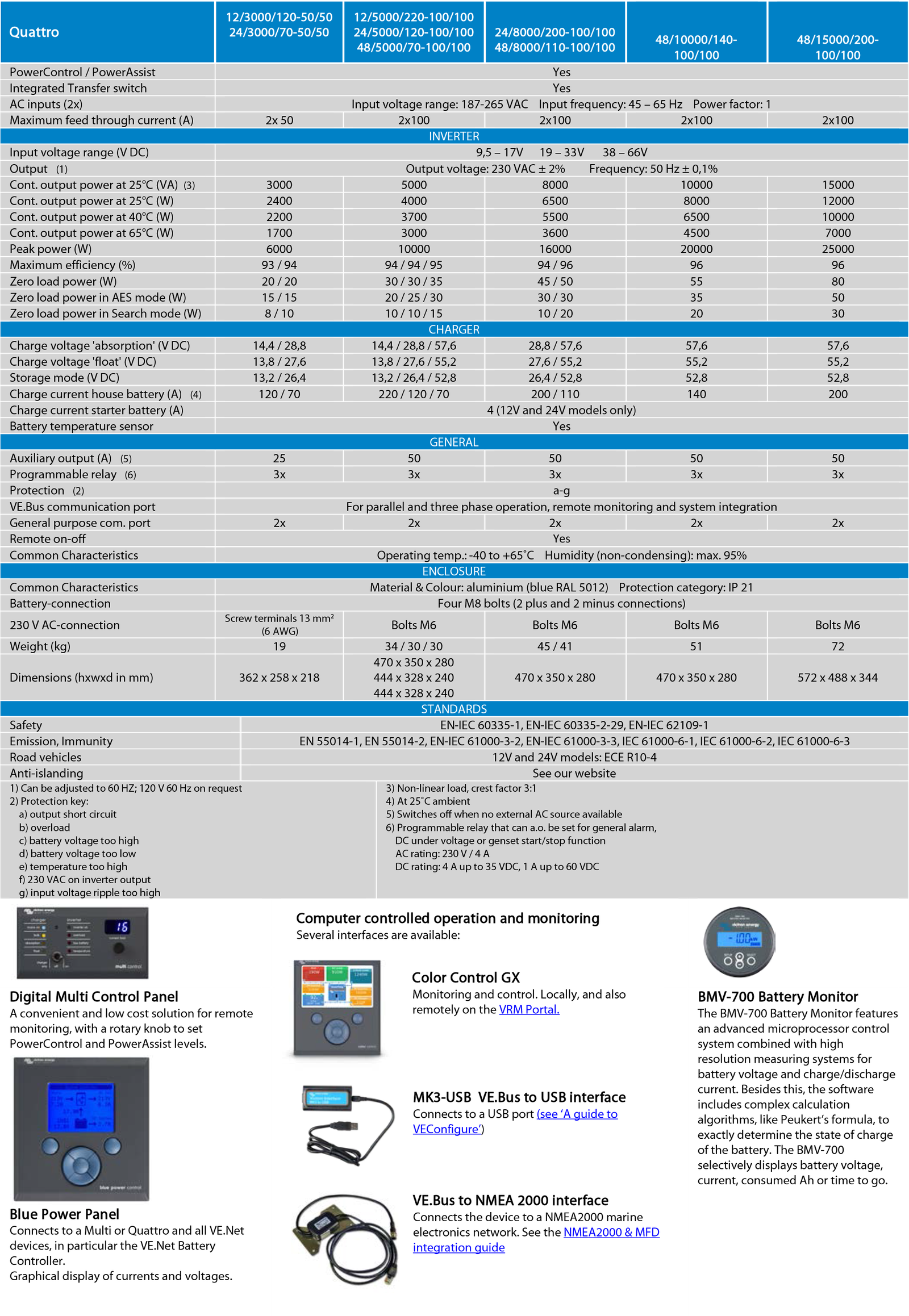 | | |
| --- | --- |
| Type | 12V/3000VA/120A-50A/50A, 24V/3000VA/70A-50A/50A, 12V/5000VA/220A-100A/100A, 24V/5000VA/120A-100A/100A, 48V/5000VA/70A-100A/100 A, 24V/8000VA/200A-100A/100A, 48V/8000VA/110A-100A/100A, 48V/10000VA/140A-100A/100A, 48V/15000VA/200A-100A/100A |
Related Products
One full rated output and one 4 Amp output. Charge voltage can be precisely adjusted to suit any battery system. The input for the charger is 230V at 50/60HZ. Charge voltage can be measured directly on the battery terminals in order to compensate for voltage loss due to cable resistance. An external sensor allows measuring battery temperature and compensating charge voltage accordingly.